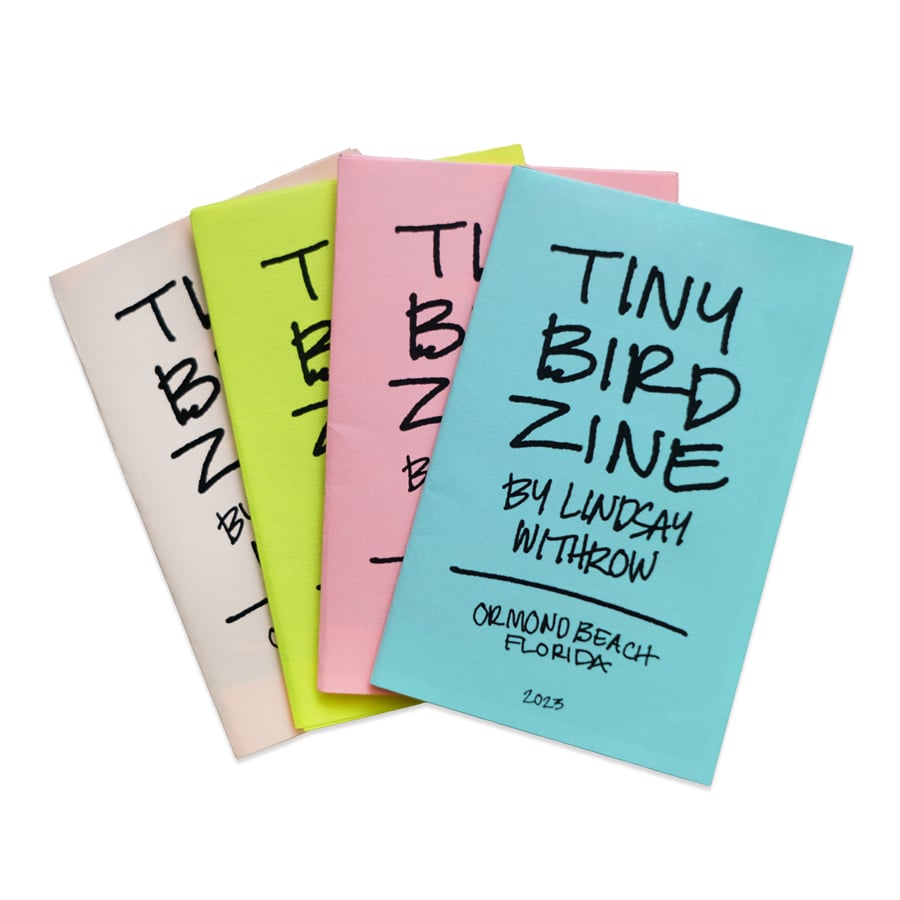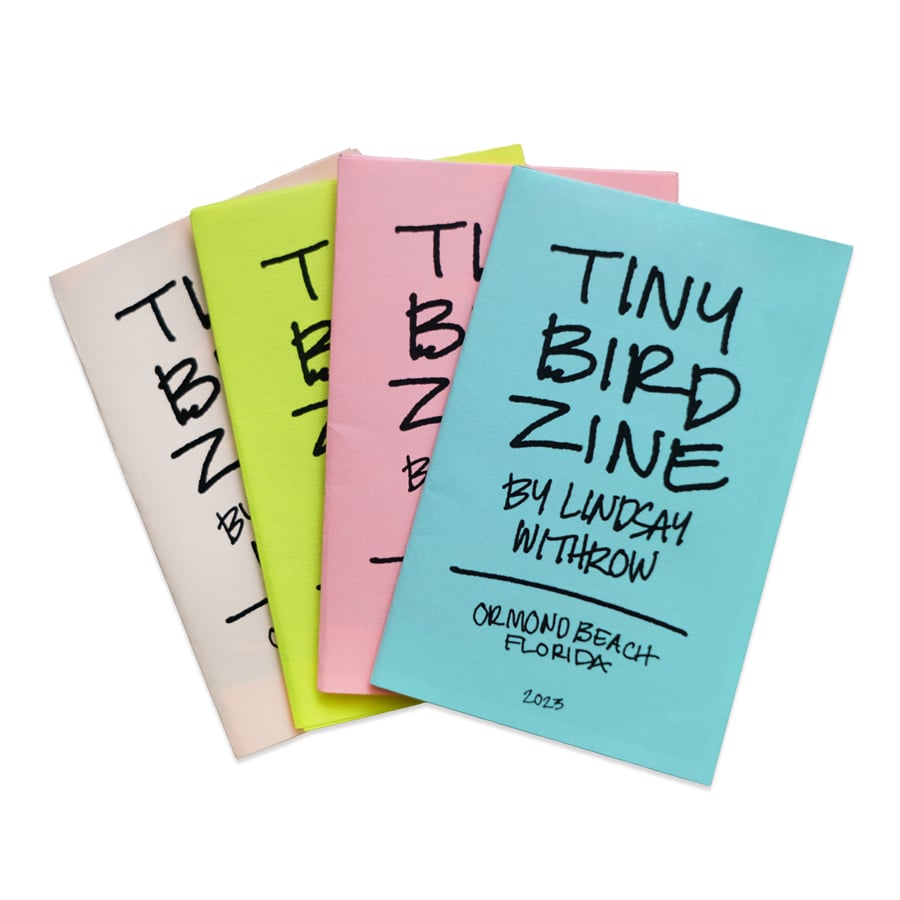 Tiny Bird Zine Vol 1: Ormond Beach
$5.00
Tiny portraits of birds in all their glory. This first volume features ~7 birds common to a small coastal town in eastern FL. Includes an 8.5x11" fold-out poster printed on the reverse.
- 2.75x4.25" X-fold
- 2 versions, 4 colors (Astrobright 24lb)
- Black ink
- Limited edition of 80
All original illustrations & writing by Lindsay Withrow, 2023
—
$1 from each zine sold will be donated to the Marine Science Center, which rescues, rehabilitates, and releases injured seabirds, sea turtles and more. The MSC also functions as an environmental learning center that focuses its mission and vision on the education and conservation of Volusia County's fragile marine and terrestrial ecosystems.
Learn more at marinesciencecenter.com